If Brazilians were born to play football, Americans love baseball, Indians worship cricket, Indonesians see badminton as a religion. The land of thousands of islands is also a global badminton superpower.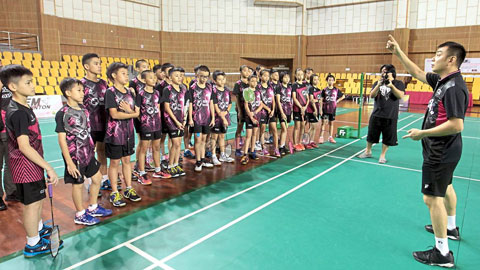 Indonesians are obsessed with badminton. In the country of 274 million people, 1 in 10 have an average of badminton skills. Chorus "Yoo ayo, ayo Indonesia. Ku ingin, kita harus menang (translated: Let's go, Indonesia. We have to win) resounded in all the stands from Delhi, Doha, Copenhagen to Kuala Lumpur. Indonesian fans follow their players in every international tournament. They danced, sang and screamed with every flick of the floor. An atmosphere … real football in badminton games with Indonesian athletes.
Badminton first appeared at the Olympic Games in Barcelona 1992. That year, both men's and women's singles gold medals went to Indonesian players. In the history of the Olympics, the Indonesian badminton is rich in second place with a total of 19 medals of all kinds just behind China (41). But not to wait for the Olympics, Indonesia has been a badminton power since the 1950s. Since winning the Thomas Cup for the first time in 1958, Indonesia has had a total of 13 crowns at the team badminton tournament. world, an unrivaled record (China ranked second with 10 times winning the Thomas Cup). In another big playground is the Badminton World Championship, the land of thousands of islands has won a total of 77 medals, of which 23 gold is second only to China (187 medals with 66 gold).
Brazil is not a football homeland, but the Brazilian has a natural talent and is perfect for playing football. To some extent, the same can be said about Indonesian badminton. The British officers stationed in India gave birth to badminton in the mid-19th century as a gentle pastime. Badminton then became popular in the UK before spreading to other countries. The Dutch brought the sport to Indonesia in the early 20th century, before it became a pride or even a "nationalism" of the land of thousands of islands.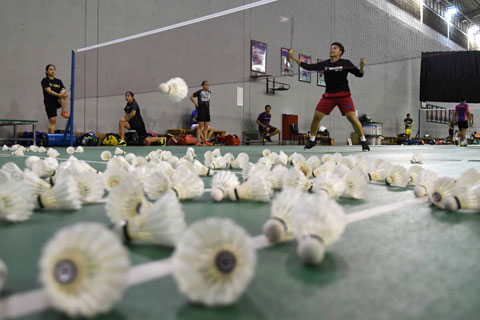 Indonesia's tropical climate allows people to play badminton all year round. The low cost of equipment helps this sport go deep into every class. Just two racquets, a ball, an empty field and even without a net are enough to make a badminton game. Badminton movement developed as the foundation for professional competition system. However, the above favorable conditions also appear in India, Malaysia, Vietnam or Thailand. So what is the difference that makes Indonesia a super badminton player in the world?
"Indonesians have a natural talent for playing badminton," explains Christian Hadinata. In the 1970s, the average height of Indonesians was only 158 cm for men and 147 cm for women, while the ideal height for a badminton player was 170 cm. Despite stature limitations, many Indonesian players such as Hastomo Arbi (162cm), Susi Susanti (162cm), Mia Audina (169cm), Gideon (167cm) have won glory in international competitions. "Badminton is not a fighting game, height does not determine everything. The most needed is agility, an elite quality of Indonesians, "said Hadinata, a former World Champion.
However, the athletes of Korea, China, Japan or Malaysia also have the same qualities of agility, dexterity and sharp-hitting instincts like Indonesians. There must be something very different between Indonesian players and rivals. According to Hadinata, what makes Indonesian players unique is "varied, unpredictable shots". Chinese and Korean players are famous for their aggressive style, attacking opponents with powerful shots. But Indonesians approach the game in a diverse, flexible and adaptive manner.
"Flexibility is not something that can be trained. It is a gift of god, not something you can teach someone, "Hadinata concluded. Despite possessing the ideal nature to play badminton, Indonesia still experiences many ups and downs. As at the current stage, they have no male players in the Top 5 in the world and no female players in the Top 20.