The American Professional Basketball League (NBA) has announced the official match schedule for a series of friendlies before the official start of the season.
After four months of absence, the NBA is ready to return with a series of high friendly matches. All 22 participating teams will play 3 matches before returning to the official NBA campaign on July 30.
The opening matches will be held at the Walt Disney World Resort in Orlando. In order to allow players to get acquainted again, the matches will only take place within 10 minutes, instead of 12 minutes as usual.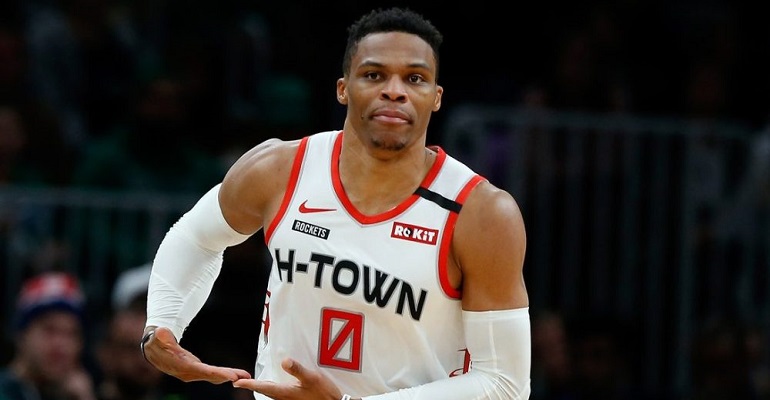 Schedule of all friendlies prepared for the NBA (Eastern America time)
Wednesday, July 22
Orlando Magic vs LA Clippers (3 pm)
Washington Wizards vs Denver Nuggets (3:30 pm)
New Orleans Pelicans vs Brooklyn Nets (7 pm)
Sacramento Kings vs Miami Heat (8 pm)
Thursday, July 23
San Antonio Spurs vs Milwaukee Bucks (3 pm)
Portland Trail Blazers vs Indiana Pacers (3:30 pm)
Dallas Mavericks vs Los Angeles Lakers (7 pm)
Phoenix Suns vs Utah Jazz (8 pm)
Friday, July 24
Memphis Grizzlies vs Philadelphia 76ers (3:30 pm)
Oklahoma City Thunder vs Boston Celtics (5 pm)
Houston Rockets vs Toronto Raptors (7:30 pm)
Saturday, July 25
Los Angeles Lakers vs Orlando Magic (12pm)
Milwaukee Bucks vs Sacramento Kings (12:30 pm)
Miami Heat vs Utah Jazz (4 pm)
Brooklyn Nets vs San Antonio Spurs (4:30 pm)
LA Clippers vs Washington Wizards (8 pm)
Denver Nuggets vs New Orleans Pelicans (8:30 pm)
Sunday, July 26
Philadelphia 76ers vs Oklahoma City Thunder (12 pm)
Phoenix Suns vs Boston Celtics (1:30 pm)
Indiana Pacers vs Dallas Mavericks (4 pm)
Portland Trail Blazers vs Toronto Raptors (6 pm)
Houston Rockets vs Memphis Grizzlies (8 pm)
Monday, July 27
Washington Wizards vs Los Angeles Lakers (3 pm)
Sacramento Kings vs LA Clippers (4 pm)
Utah Jazz vs Brooklyn Nets (5:30 pm)
Orlando Magic vs Denver Nuggets (7 pm)
New Orleans Pelicans vs. Milwaukee Bucks (8 pm)
Tuesday, July 28
Memphis Grizzlies vs Miami Heat (2 pm)
Toronto Raptors vs Phoenix Suns (3 pm)
San Antonio Spurs vs Indiana Pacers (4pm)
Oklahoma City Thunder vs Portland Trail Blazers (6 pm)
Boston Celtics vs Houston Rockets (8 pm)
Dallas Mavericks vs Philadelphia 76ers (8:30 pm)