Bruno Fernandes could have landed at Old Trafford last summer, but Man Utd and Sporting Lisbon did not reach a common voice on price. 6 months later, the Portuguese midfielder also became a member of the Red Devils, and immediately he completely changed the face of this team.
Fernandes not only solves the Red Devils creative problem but also helps the atmosphere of the M.U dressing room to be fresher. Although only playing for MU in the later stages of the season, Fernandes stamped his shoes on up to 15 goals for the Red Devils in the Premier League alone, including up to 8 goals and 7 passes. table. Solskjaer's army has a spectacular sprint to finish the season in 3rd place, meaning the ticket to return to the Champions League next season.
From a lesson called Bruno Fernandes and realizing the potential of Liga NOS, Man Utd once again wants to recruit another star from this tournament. The goal of the Red Devils is left-back Alex Telles of FC Porto. The Brazilian has 13 goals and 9 assists in all competitions this season, the number is impressive.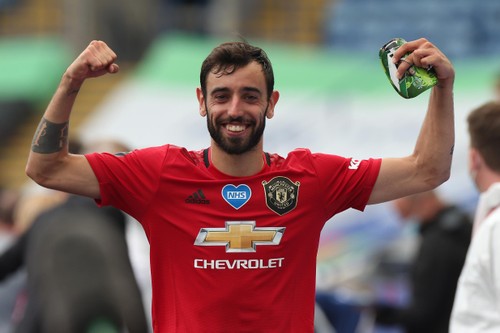 Coach Solskjaer wants to strengthen the left-wing corridor when Luke Shaw's ability to support the attack is very limited, only contributing 1 goal and 1 assist in every arena. Brandon Williams, meanwhile, needs more time to gain experience. Telles 'current contract with Porto will expire in 2021. According to experts' predictions, the 27-year-old wants to join a big team that can compete in the European Cup.