Thai media reported that up to 15 young Thai players were playing in Europe. This could be an additional source for the national team in the future.
Over the years, the Thai Football Federation has paid more attention to Thai players of European descent. It is a valuable supplement for the national team.
Some examples include Philip Roller (German); Mika Chunounsee (of Wales) and Manuel Bihr (of German origin); Marco Ballini (from Italy) or Kevin Deeromram (from Sweden). Most recently, Thailand also summoned the current Fulham player Ben Davis to the U23 team.
Right now, Thailand has made a list of young stars playing in Europe, as in the case of Ben Davis. Recently, the Thai press has reported that 15 Thai players are practicing and playing in Europe.
In it, notably, there are 2 players are Corbin Murray and Jude Bell. Corbin Murray is only 12 years old this year, is training in the youth training of Man Utd, and Jude Bell, 16, is practicing in Chelsea.
In addition to the foreseeable future is Thanawat Chitthawan. The 20-year-old was born in France and is on the payroll of Leicester. According to some sources, the Thai Football Federation is planning to summon Thanawat Chitthawan to the national team to compete in the AFF Cup 2020.
In Germany, Thailand is looking to the brothers Krishna and Jirat Phumarin. They are all players of Thai nationality but raised in Germany. Currently, goalkeeper Krishna is only 5 years old and is training at the leading club in Germany, Hoffenheim. His brother, Jirat, is 16 years old and is training at the Frankfurt club.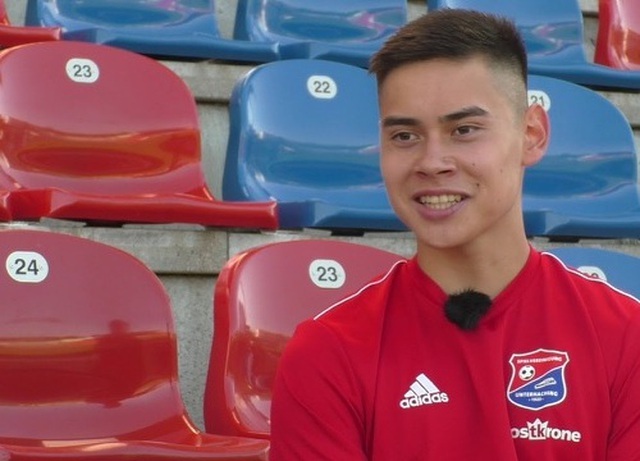 Another player who also bears Thai and German blood is Achitphon Kiron. He currently plays for the lower class club, TSV 1860 Rosenheim. Finally, Marcel Sieghart, 18, who used to practice at Bayern Munich.
In Norway, Thailand is also looking at young talent Nicholas Michels, who is playing for Stromgodset Club. In Sweden, they have two young Thai players, Antonio, 17, playing for Yergorden and Erik Kahl, 18 years old, playing for AIK Solna Club.
In Portugal, midfielder Chayapip Suphan, who is a Thai national, is 19 years old and plays for the Estoril Club Club. In Belgium, there are two players of Thai descent: Thawing Mahjin Dao (22 years old, playing for OH Leuven) and Owen Charlie (17 years old, playing for Rupel Boom Club.
Last but not least is Kenneth William Dougall, who is a dual citizen of Thailand and Scotland. The player is 27 years old and currently playing for the English club Barnsley.
Having a strong force playing in Europe will give the Thai team more options. Coach Akira Nishino can completely think of summoning these players to the AFF Cup 2020 because the star team playing in the country may not be able to attend. They can completely be in the long-term plan of the Thai team if they adapt to the gameplay.